About us
Chinese food is known for cooking many staple of foods such as noodles, vegetables, rice, seasonings and sauces. China Tea Club offers a diverse mix of Chinese dishes that you can choose from. We are located at 7 Montford Cres, Lyneham ACT, and we offer pickup, delivery and dine in services for all days except Sundays. Our wide range of specialties include entrée, vegetarian, Laksa with Vermicelli, rice, chow mein, chef's favourites, sauces, omelette, soups and drinks. We recommend some of our chef's favourites, which include the Shan-Tung Crispy Skin Chicken, Beef Fillets with Spicy Kung Po Sauce, Ground Chicken Breast with Snowpeas & Snappeas in XO Chilli Sauce. For more of our menu, click on the order online button now.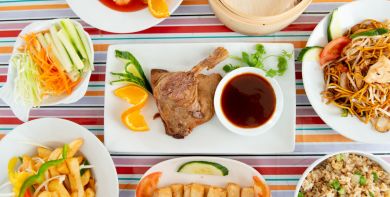 Reviews
Keith
"Very quick delivery, food always great!"
13/01/2020
Bryan
"Very happy with the meal and the friendly and timely delivery"
4/01/2020